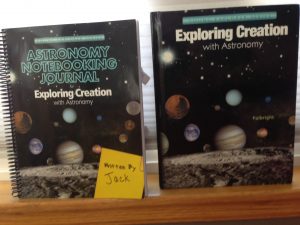 This was our first year using Apologia for science. Last summer, out of a list of options, Jack decided we were studying Astronomy. I purchased the textbook, the Notebooking Journal, and the Lab Kit. The journal was quite a bit of writing for a second grader and if I had to do it over, I would've purchased the Junior version. The Lab Kit was a lifesaver. I was a little hesitant of the cost, but it was so well organized and really ensured we actually completed the experiments because all the materials were easily available.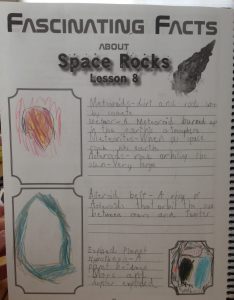 For each lesson, we read from the book, summarized with pictures in the journal and completed other activities and experiments throughout the week.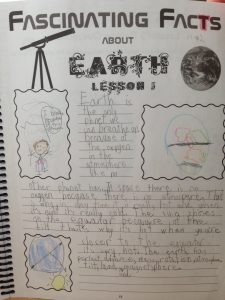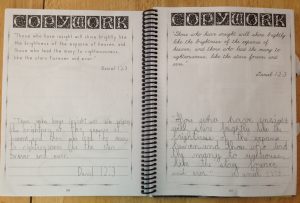 I appreciated the copy work included cursive practice.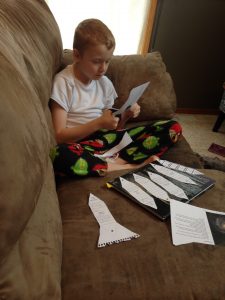 Jack working on a rocket ship mini-book for his journal.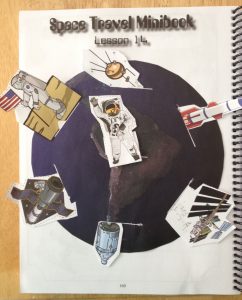 I took pictures of our experiments to place in the journal.
Lesson 1: What Is Astronomy? Project: Model Solar System that Hangs from Your Ceiling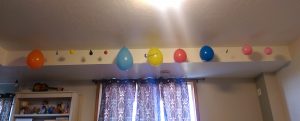 Lesson 2: The Sun, Project: Sun Collage and Make a Solar Eclipse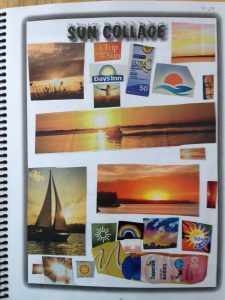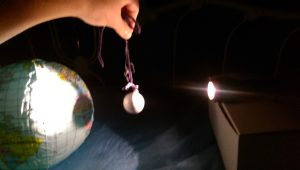 Lesson 3: Mercury, Project: Understanding Craters and Make a Model of Mercury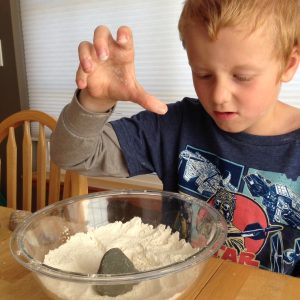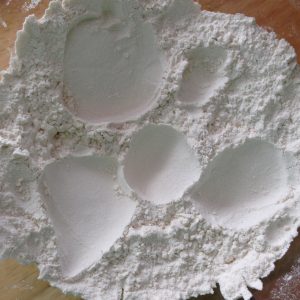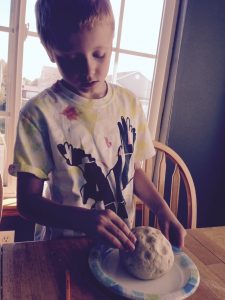 Lesson 4: Venus, Project: Make Some "Lava," and Learn How Radar is Used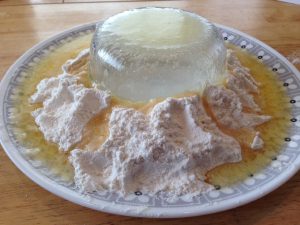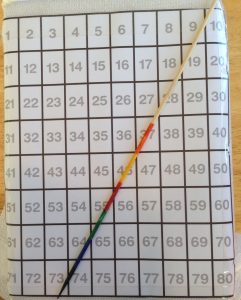 I woke up Jack super early one morning so he could see Venus next to the moon.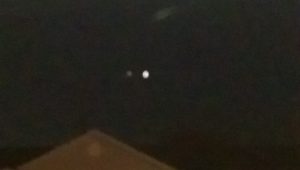 Lesson 5: Earth, Project: Make a Compass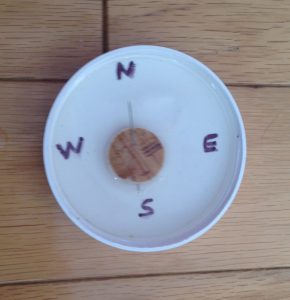 Lesson 6: The Moon, Project: Make a Telescope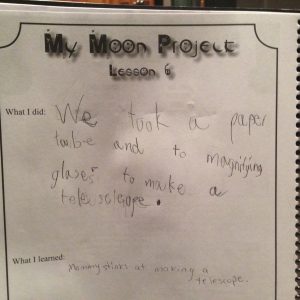 This project just didn't work out for us. But the good news is some family members helped us purchase a real telescope for Jack's birthday! We also kept Jack up late September 27th to observe the super moon/blood moon total lunar eclipse. It was out of this world!
Lesson 7: Mars, Project: Build Olympus Mons, Make an Edible Mars Rover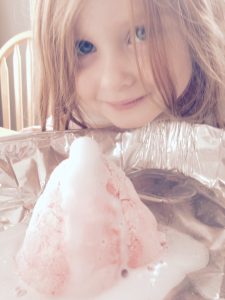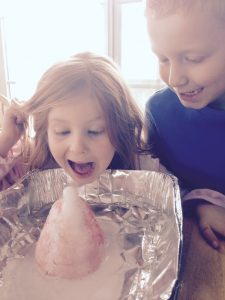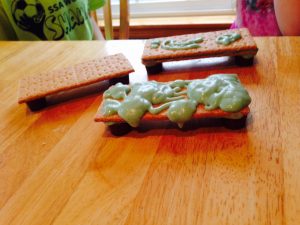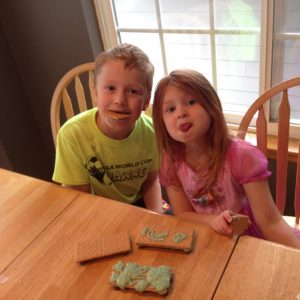 Lesson 8: Space Rocks, Project: Cartoon of Exploded Planet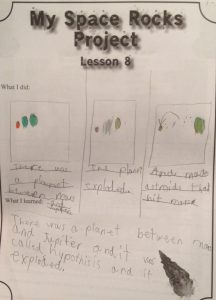 Lesson 9: Jupiter, Project: Make a Hurricane Tube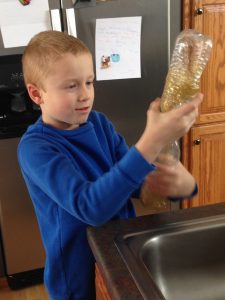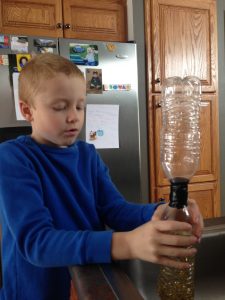 Lesson 10: Saturn, Project: Make a Centaur Rocket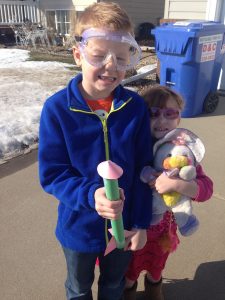 Lesson 11: Uranus and Neptune, Project: Make Clouds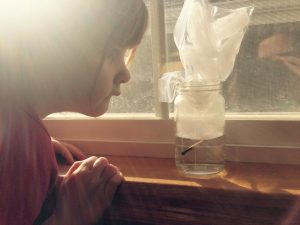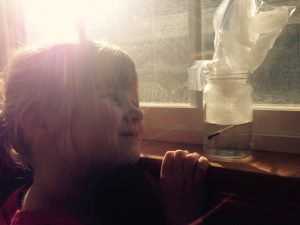 Lesson 12: Pluto and the Kuiper Belt, Project: Make Ice Cream!
Lesson 13: Stars and Galaxies, Project: Create a Constellation Planetarium.
I didn't get a photo of this project because I just couldn't get a great picture with all the lights out.
Lesson 14: Space Travel, Project: Build a Model Space Station
With a picture in the textbook as our guide, this is how our space station turned out.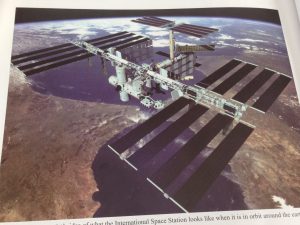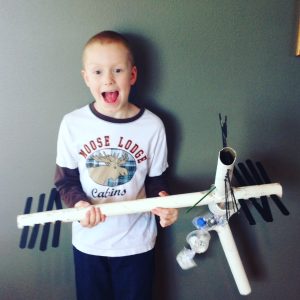 And to tie up our year in Astronomy it worked out for us to take a visit to NASA at the beginning of summer. Pictures from that trip are here. I highly recommend this curriculum and will be using Apologia for science in the future.