My little girl keeps on keeping me on my toes. She continues to amaze me with her huge personality, ferocious independence, and obvious creativity.  You can find part one here.  I'm certain there will be a part three.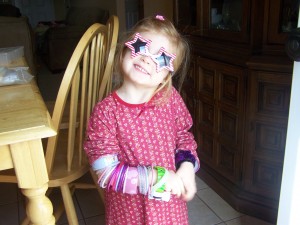 Everyday, we go through several wardrobe changes. I never know what to expect.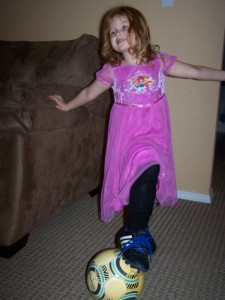 She was so proud that she had managed to put on her brother's shin guards and cleats without any assistance. In her princess dress. Her favorite princess dress. She would wear only this dress everyday if I let her.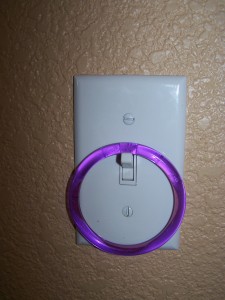 Light switches need to accessorize too.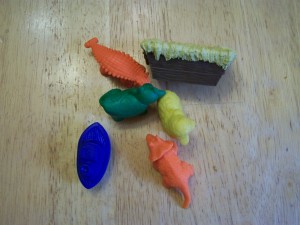 We have had many talks about bringing home toys that don't belong to us from church. I was sad to see the manger in this weeks loot.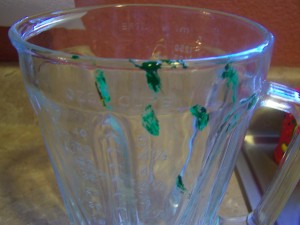 I wonder who painted my blender?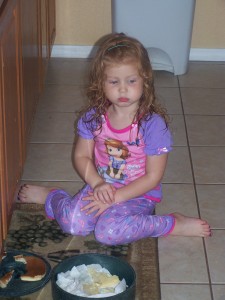 I guess I was taking too long to get breakfast on the table so she just helped herself to the pancakes.  On the floor.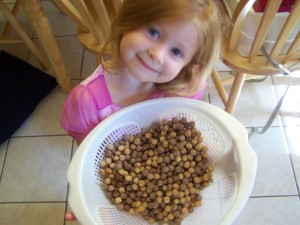 "I poured the cereal all by myself!"
I was just relieved she hadn't added the milk yet.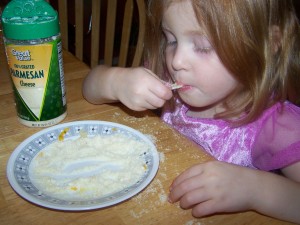 Another parmesan cheese incident. When will I learn?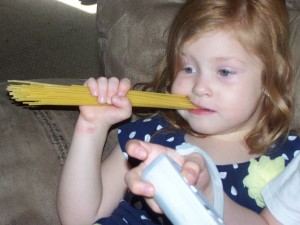 Her idea of a snack.
All trails lead to Lucy.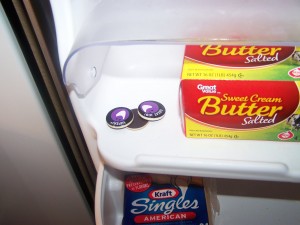 I guess she wanted to keep the magnets fresh.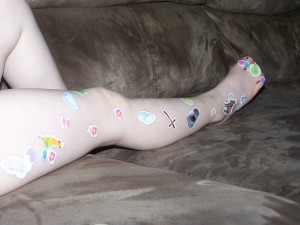 We always have a sticker shortage.
It's hard to be upset about stickers on the furniture when she says, "Look! I made a cross!"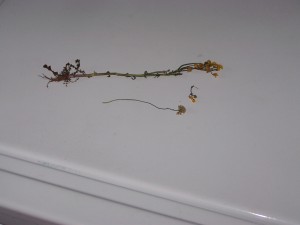 I'm always finding her treasures in the laundry. So many pretty things end up in her little pockets.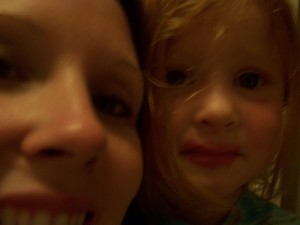 She cannot resist when I leave my makeup out.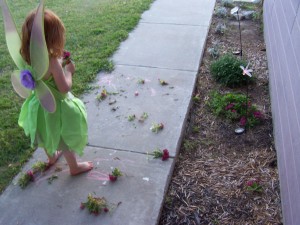 I found a  fairy in the flower bed.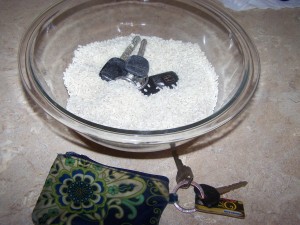 This is my poor van remote sitting in a bowl of rice. Someone was mad at me and retaliated by throwing my keys (that are attached to my wallet and remote) into the deep end of the swimming pool. We were 30 seconds into Jack's first swim lesson.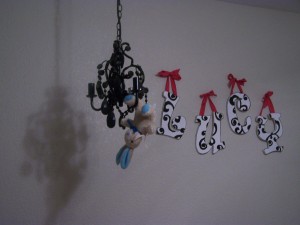 "That's where he sleeps."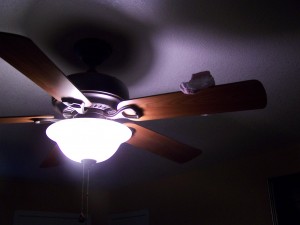 "MOMMY! MY PANTIES ARE ON THE FAN!"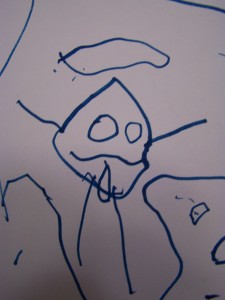 Doug: who is that?
Lucy: It's me. With a headband and a skirt.
Doug: the skirt could be a little bigger.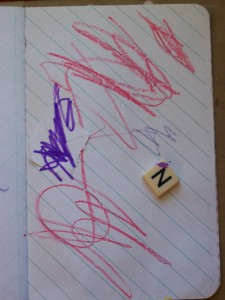 Mixed media: crayon, marker, torn paper, glued on letter tile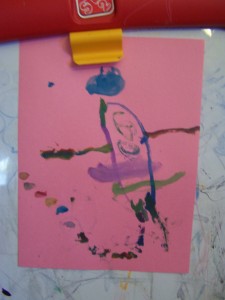 She painted this without any instruction or directions. "It's me dancing with a party hat."
Glitter Time: Supervised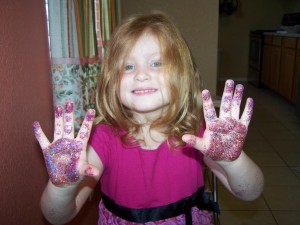 Glitter Time: Unsupervised. Or why mommy shouldn't doze off on the couch for 2 minutes.
Lucy Valentine, you are one loved special little girl. You bring so much joy to our family. Everyday.