Dear Lucy,
I can tell you have an eye for detail and a penchant for frilly that was not passed down from me. I am sorry I am not the best example when it comes to decking the halls. Do you remember last year? I hope not. But since I have decided to accurately document your childhood, here is your stocking from 2012.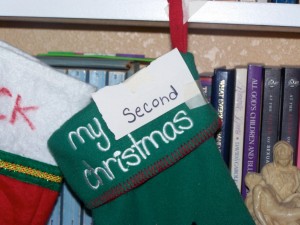 I did a little bit better this year and bought four new stockings. But it wasn't because I packed candles with my decor from last year and couldn't chisel the old stockings out of the wax blob. I know better than that.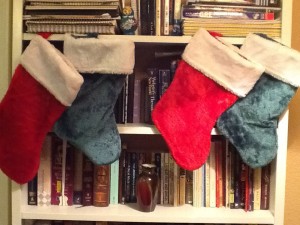 And just for fun, I created a meme. You're too young to be embarrassed by me, right?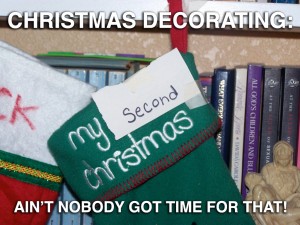 Love,
Mom