While we were still in Texas for Christmas, Lucy and my mom both celebrated their birthdays together. Turning five is a big deal so Aunt Tammy decided it deserved a pedicure.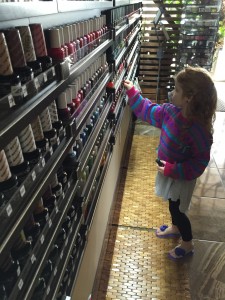 The selection process was a lengthy one. Appropriately, her color selection was, "Miss Conduct." She dressed herself for this special outing with an old 90s sweater I dug out of my parent's attic. She pulls it off way better than I ever did.
Lucy giggled throughout the foot massage.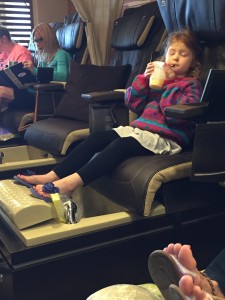 Someone offered her juice and she turned on her massage chair. I think she enjoyed herself.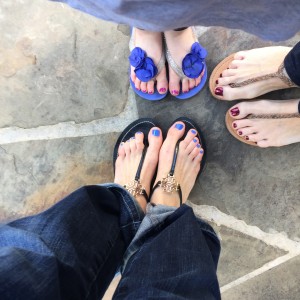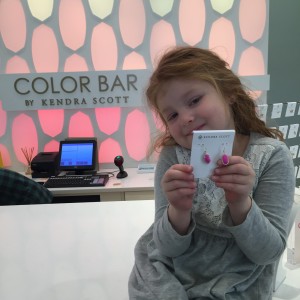 Also per Tammy's request, Lucy needed some Kendra Scott.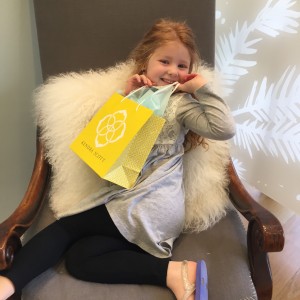 Thank you, Aunt Tammy!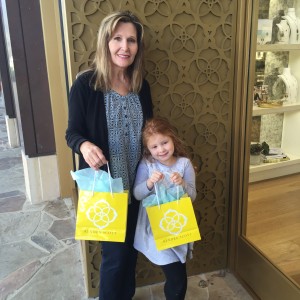 The birthday girls with their new jewelry.
For her party she was very specific with the details: pajama party, a Lalaloopsy cake, a My Little Pony piñata, and pink and purple decor. So not quite sure what the theme was. It was a Lucy themed party.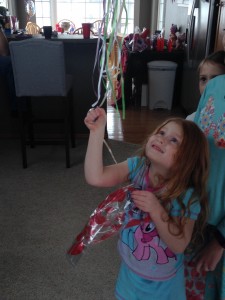 This piñata was great: instead of letting little kids swing a bat around, you simply had to pull the right string to release the candy.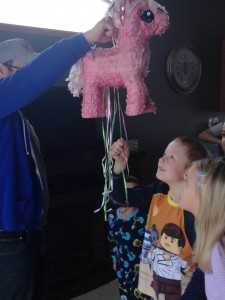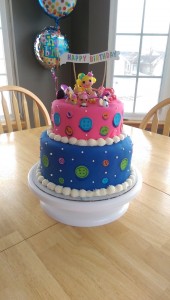 Her requested Lalaloopsy cake. Doug did an amazing job as usual on this one.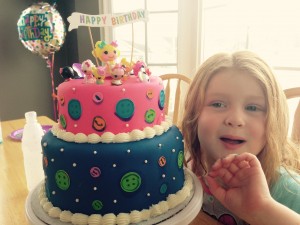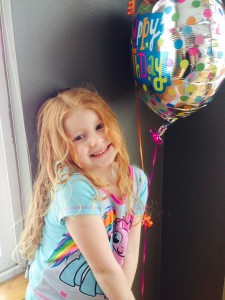 Happy 5th birthday, Lucy!