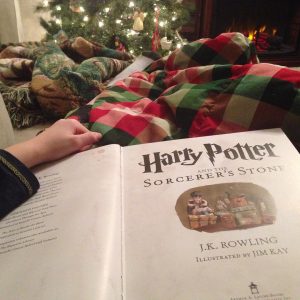 On Christmas Eve, we finished reading Harry Potter and the Sorcerer's Stone. The next day, we watched the first movie together. Since then, both kids have been very interested and excited (and a little scared) about the wizarding world. Not only did Lucy want a Harry Potter birthday party, she insisted she had to attend as a Weasley.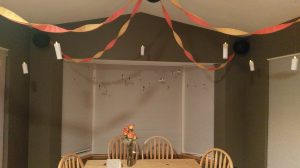 The decorations included Gryffindor colors, floating candles, and flying keys.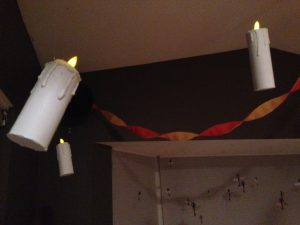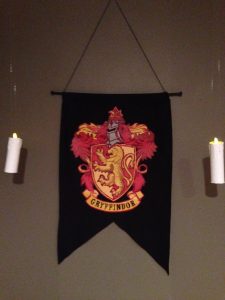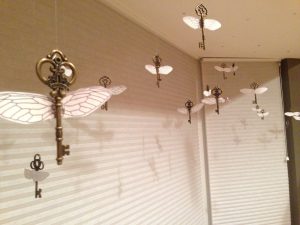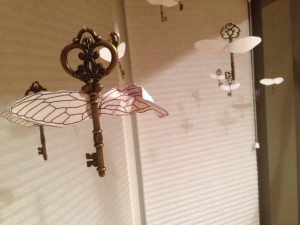 The kids had to find the key with the crumpled wing.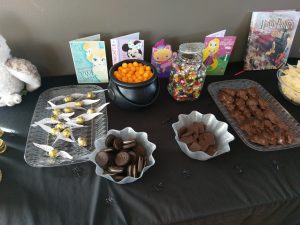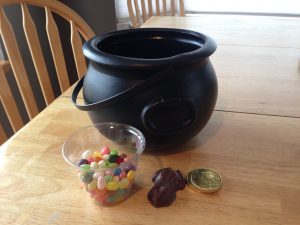 Bertie Bott's Every Flavor Beans, Chocolate frogs, and coins from Gringotts Bank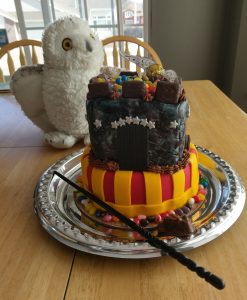 Doug incorporated Hogwarts, Gryffindor colors, a snitch, and wizard treats into the cake he made.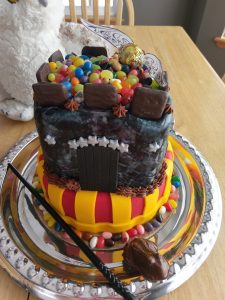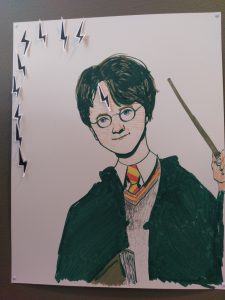 Doug also made a pin the scar on Harry game.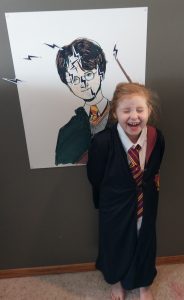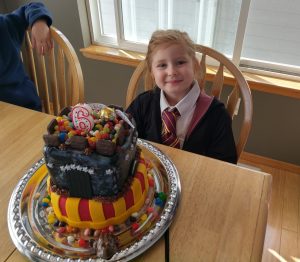 She is really excited about being a six year old.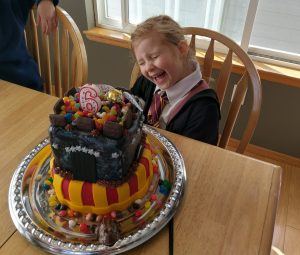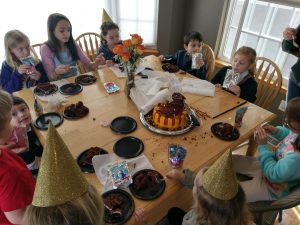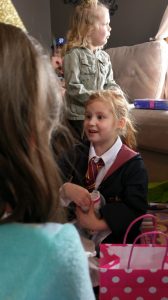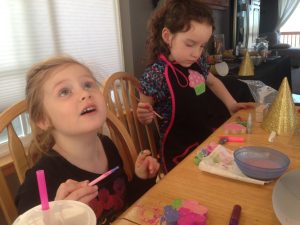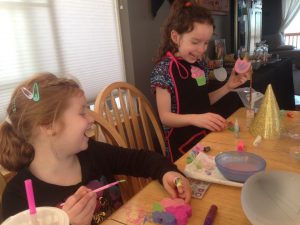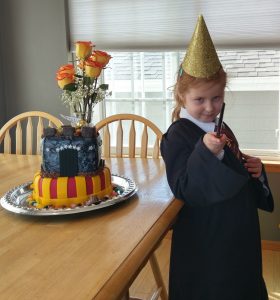 Happy 6th Birthday, Lucy! You've definitely put a spell on us!