I  jokingly tweeted a month ago about my excitement at church being cancelled the week I had nursery duty. Now I feel a little sheepish because yet again, church was cancelled due to inclement weather. On the week I was assigned nursery duty. I don't like missing church. I think we should have make up church snow days. I propose that we add 10 minutes to the Pastor's sermons for the month of March OR have a make up day on Easter Sunday and make Easter service 4 hours long. I am fine with both options.
Anyways, in lieu of going to church, we had family worship time at home. In our pajamas. Praise Jesus! And, I'm not going to lie, having family worship time at home is pretty awesome when you're married to the worship leader.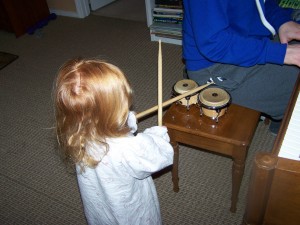 Personally, I felt like the percussion section could've been better prepared. But, church isn't about MY preferences. Hashtag IBCmember.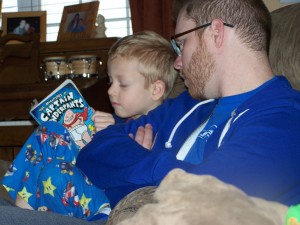 Later, Jack snuggled with Daddy and read to us from Captain Underpants. We had read from the Bible first, so it was OK.
I wish I could say it was nice enough to go out and play, but it was not a play-outside kind of snow day. It was more of a Daddy-cleaned-the-dishes-in-the-bathtub-because-mommy-was-freaking-out-that-the-kitchen-pipes-were-frozen-all-day snow day. At one point there was snow falling and thunder clapping at the same time.
So, here are some pics from a snow day from last winter to make me feel better.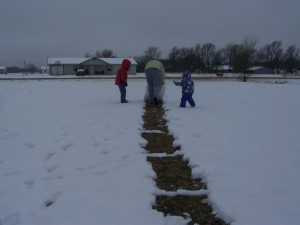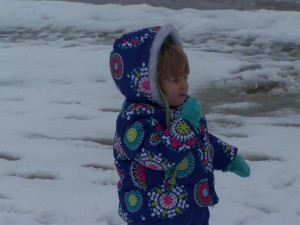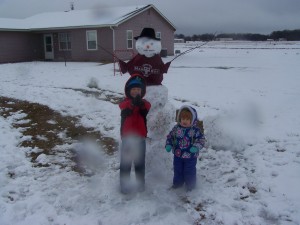 And yes, now I am singing, "Do you want to build a snowman?"