Last week, Doug's parents and brother stopped in for a visit. The kids were invited to Trick-Kerr-Treat at Kerr Residence Center on the OBU campus.  Jack and Lucy were thrilled to show their grandparents and their uncle the costumes I they had been planning for months.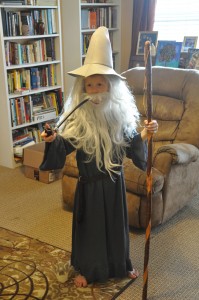 Gandalf the Grey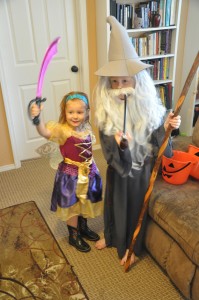 Zarina, the pirate fairy, loved showing off her pink sword. For those who haven't seen the latest Tinkerbell movie, Zarina is a dynamic character that starts out good, turns bad, and then has a redemption story. She had trouble deciding this year between Maleficent and Zarina.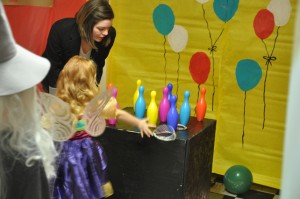 The students did a marvelous job transforming the dorm into a candy-laden playhouse. The themes on each hall were very creative.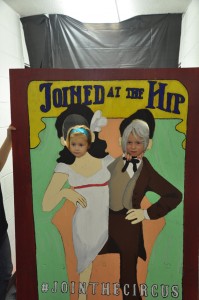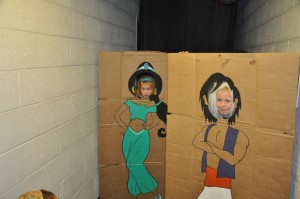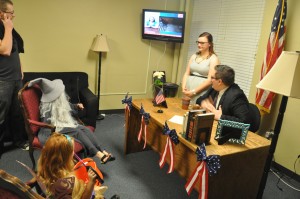 Here the children listen carefully as the president gives them clandestine intel for their covert operation.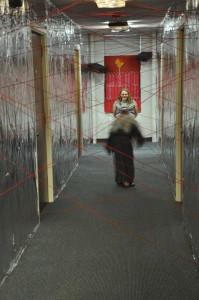 Gandalf deftly manuevered through the labyrinth of "laser beams" to rescue the MIA secret agent. As a token of the country's gratitude, he was honored with a Tootsie Pop from the president's desk.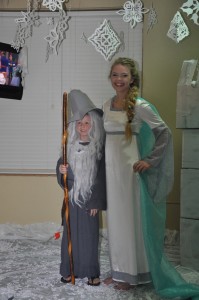 He was more than happy to pose with beautiful Princess Elsa.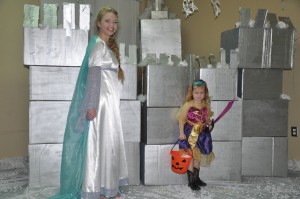 Her expression on this one deserved a close up.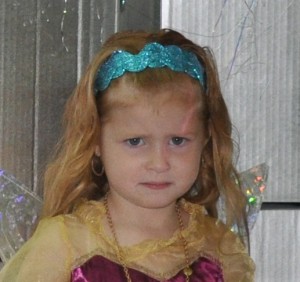 We were informed that Zarina was currently a bad guy and was not happy about sharing the spotlight with a princess.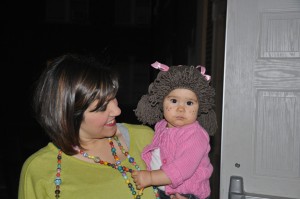 We found some friends. They don't make them cuter than this Cabbage Patch Kid.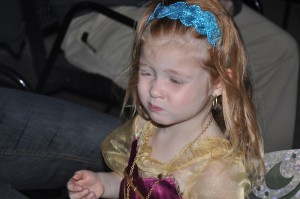 Sour Candy Face #1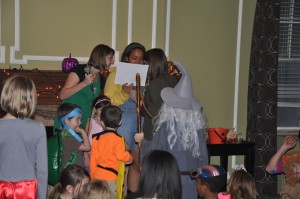 Jack and Lucy participated in a costume contest.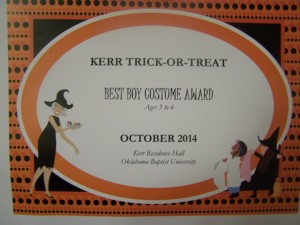 Gandalf was victorious!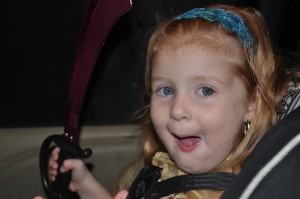 Lucy didn't win but she pretended she did, so she went home happy.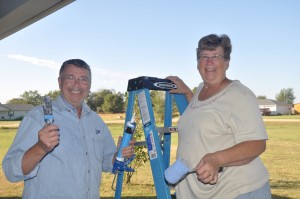 Rich and Zona celebrated their anniversary by painting our house. How cute are they?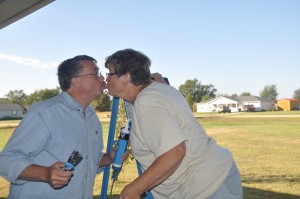 48 years!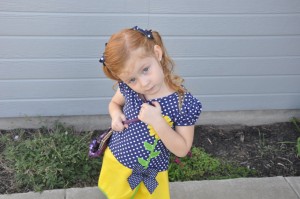 Lucy modeling her new clothes. Thanks, Zona!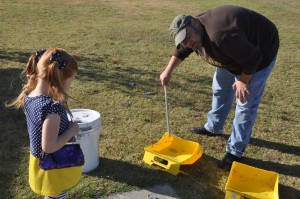 Lucy kept her grandparents and uncle Todd occupied while they painted by chatting about everything and asking lots of questions.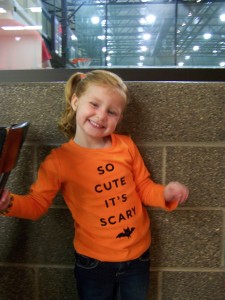 yep.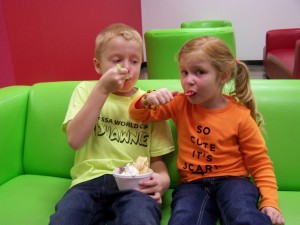 The kids didn't have enough sugar yet so we had to go out for yoghurt for GramZ and Papa's anniversary.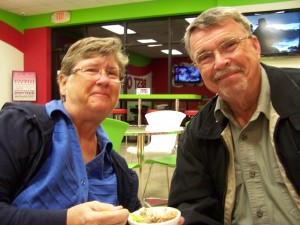 We were happy to help them celebrate.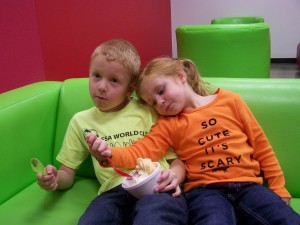 The next day, we all got to watch Jack's last soccer game of the fall season.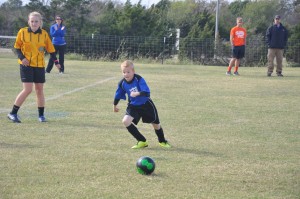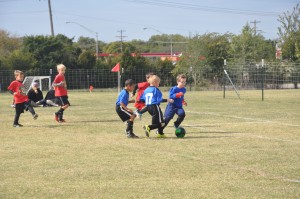 Papa managed to take this pic as Jack took a shot and scored. Go 17!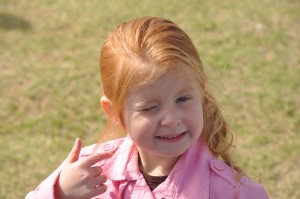 Sour Candy Face #2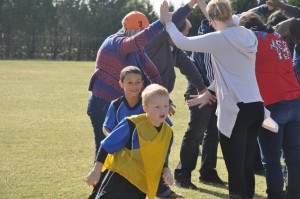 Phantom Win!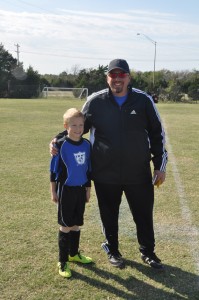 Jack with Coach West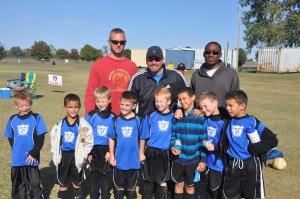 Love this team and the coaches. They have improved so much this season.
Later, it was time for game night. One of Jack's favorite board games was missing a few pieces, so being the creative father he is, Doug MADE a new one.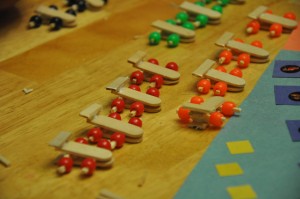 Popsicle stick/bead cars.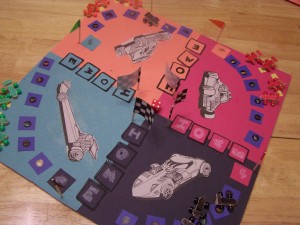 The finished game. It was a hit.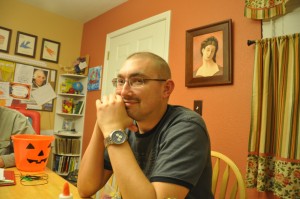 Our good friend, Jeff, joined us for game night. Jeff is a fighter. The kids love Jeff. Jeff loves to have his picture taken.
Pics of the house will be coming soon. I am giddy my house is no longer purple. Thank you Rich, Zona, and Todd. We couldn't have done it without ya'll.