This week during our Bible time in the book of James, Jack said he wanted to illustrate part of the passage we had been reading through.
The verses were James 1:10-11: But the one who is rich should take pride in his low position because he will pass away like a wild flower. For the sun rises with scorching heat and withers the plant; its blossom falls and its beauty is destroyed. In the same way, the rich man will fade away even while he goes about his business.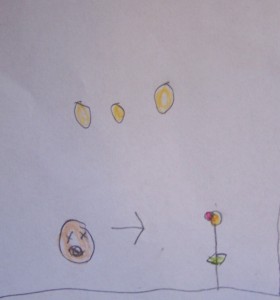 Here is the rich man with his three gold coins. He is fading away like a wild flower.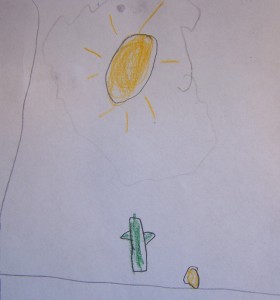 And here is the sun. The grey line around it, I was informed,  is the "scorching heat." The blossom has fallen.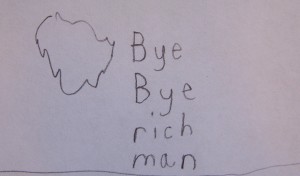 God is represented by the cloud and he is telling the rich man "Bye Bye."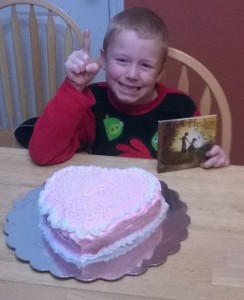 On February 7th, we made a heart cake and celebrated his first spiritual birthday. Today we talked about having a hard heart and a soft heart. I am so proud of him and how he grows in his walk with the Lord everyday. I see the fruit in his life already of his soft heart and pray it will always desire to obey His word. I LOVE THIS KID!