I promise I did not choose my daughter's birthday party theme. She came up with it all on her own. The conversation went like this:
Me: Your birthday is coming up. What kind of party do you want?
L: Hmmm….
Me: What about Tinkerbell or Hello Kitty? Or a princess party. We could even have a Merida party!
L: I want…a Labyrinth party.
Me: You do? Are you sure?
L: Yes. I want a Labyrinth party.
Our creative, gorgeous, imaginative, energetic, brand new four year old.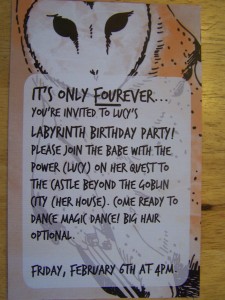 With the absence of premade Labyrinth party supplies, I once again had to recruit Doug and friends to pull it off. I love the owl Doug drew for the invites.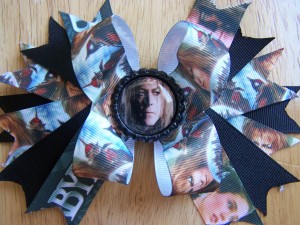 Look, its David BOWie! Thanks to Felicia for making this for the birthday girl and thank you Catie for the pun.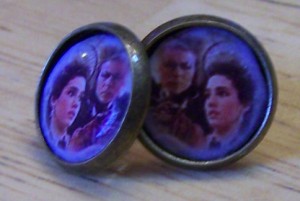 And thank you Etsy for giving me the option of owning these earrings.
The food table included gummy worms, (poisoned) peach rings, Ludo's rock candy, Helping Handi-snacks and everyone's favorite, Bog of Eternal Stench punch, which tasted a lot like a chocolate milkshake. The favors matched the theme as well. For the girls we had plastic jewels (oooh, plastic!) and eye shadow to practice that glam look. For the boys we had a mini labyrinth game.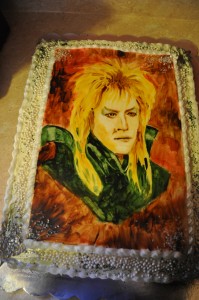 When asked what she wanted on her cake, Lucy insisted on Jareth.  Always the student, Doug went online and watched videos on cake painting. I'm thinking this medium is a nice addition to the Daddy-makes-the-cake tradition.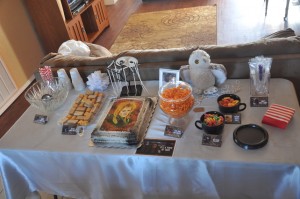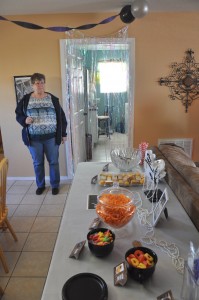 Enjoying some of the calm before the storm. The grandparents and Uncle Todd were able to visit for a few days.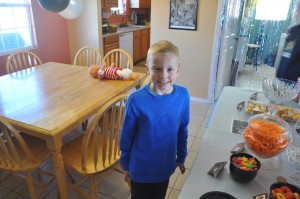 d
Jack Hurt: world's best big brother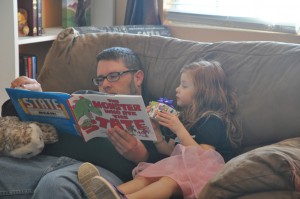 Uncle Todd reads her a book before guests arrive.
This door knocker welcomed the guests.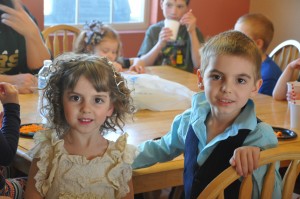 These two came in costume. Love it!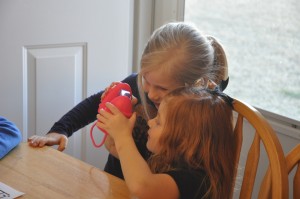 She definitely enjoys her real new camera. She's been staging photos ever since.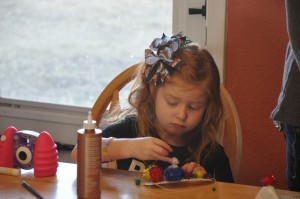 The kids solved mazes and decorated masquerade masks. She was pouting because she ran out of pom poms.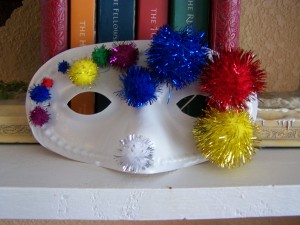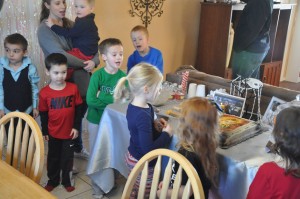 Singing and cake time.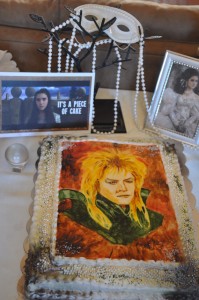 It's a piece of cake.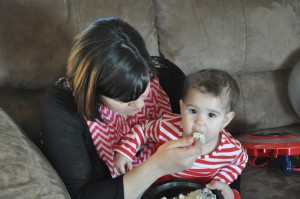 Baby K came dressed like baby Toby. Her mom said it was unintentional but I'm not buying it.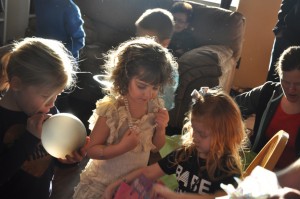 Present time.
Photo time.
I loved planning this party and loved celebrating her. Thank you to everyone involved on this special day.