Today wrapped up Jack's very first season of basketball.  He's found another sport he loves and we are sure this is the first of many seasons.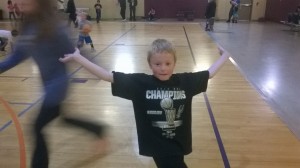 His first practice he insisted on wearing his Spurs championship shirt. I still thinks its funny that our kid from the OKC metro area roots for his parent's hometown instead of the Thunder. Although he is still a Durant and Westbrook fan, but honestly, who isn't?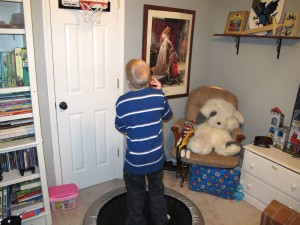 k
Jack spent many hours practicing in his room with his trampoline and net.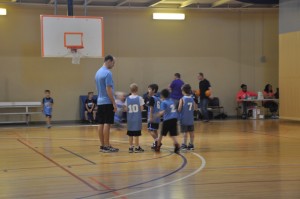 The Nuggets were mainly first graders who played teams that were mainly second graders. It was a tough season, but I know Jack learned so much and played so much better later in the season.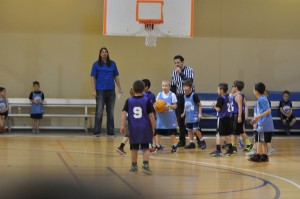 Go Jack!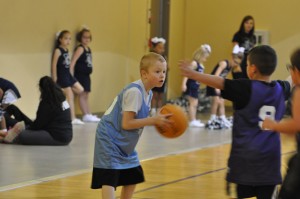 Not surprisingly, game time was serious business to Jack.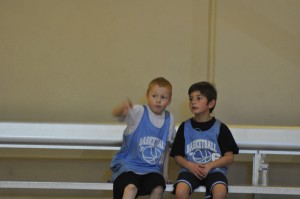 One of the coaches is on the worship team with Doug so it was sweet watching our kids play on the same team as well.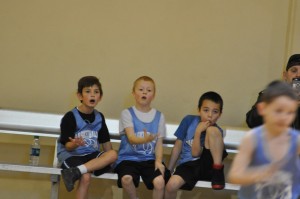 Clayton and Jack spot a foul.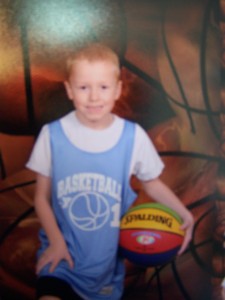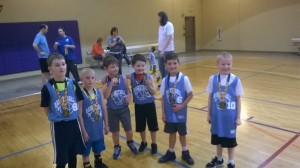 Today they played their last game and received their medals. It was very obvious how much each player had improved. Jack told me his stats for the game were 3 rebounds, 3 points, 1 for 2 in free throws, 1 foul, and 3 assists.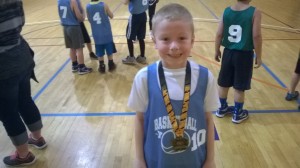 We're so proud of our handsome baller.