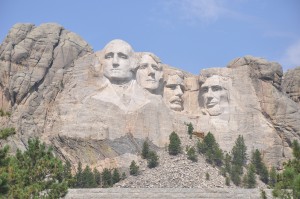 In August we took our first family trip to the Black Hills of South Dakota. We were blessed to have the chance to go with Doug's parents and brother. Visiting this part of the state seemed like a rite of passage now that we are residents.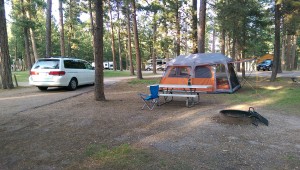 Our home sweet home at beautiful Custer State Park. But not quite the best spot when it rains buckets right at bedtime. One night was spent in the van.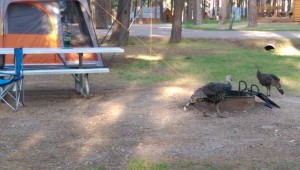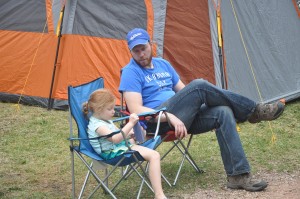 I can only imagine the yarn she was weaving here.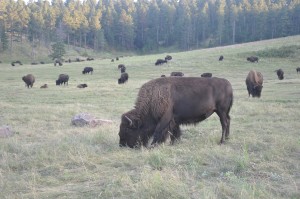 We got a little too close, in my opinion.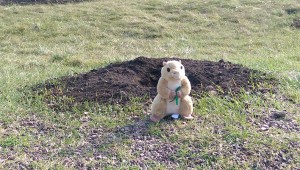 Lucy was not amused when I put her toy next to a real prairie dog hole.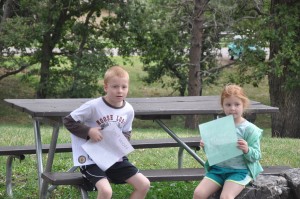 The park offered many educational activities that we took advantage of. This was a lecture about buffalo.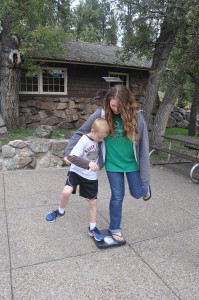 Surprisingly, Jack and I do not weigh as much as a buffalo.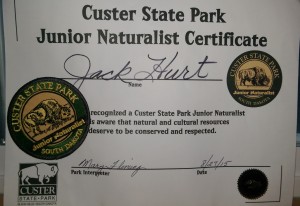 Jack completed enough activities to earn his Junior Naturalist badge.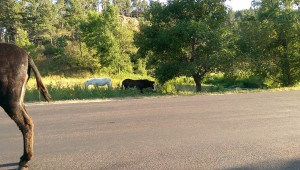 When we came across some wild burros on the road, Jack insisted on taking this picture himself. I love how he framed it.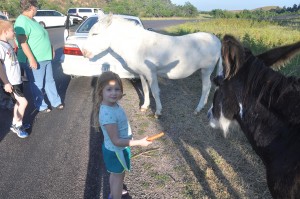 A kind stranger supplied us with carrots.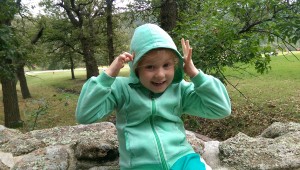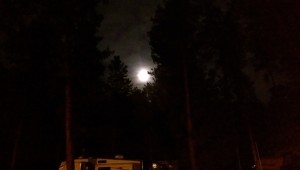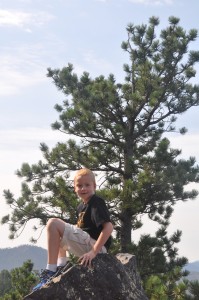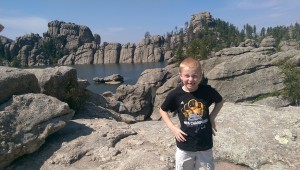 This is Sylvan Lake where they filmed a scene from one of the National Treasure movies.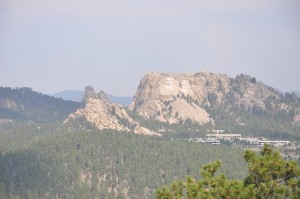 One of the first views of Rushmore as we approached.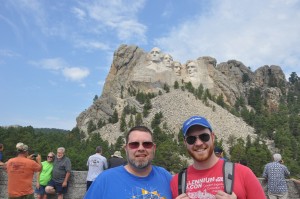 The brothers: always up to no good.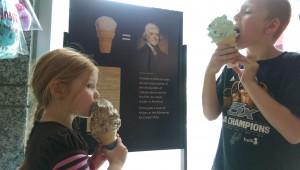 The sign explains how President Jefferson was the author of the first ice cream recipe in America. That's a history lesson I can get behind. The excessive ice cream consumption was for educational purposes only.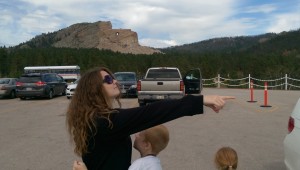 We also stopped by the Crazy Horse memorial.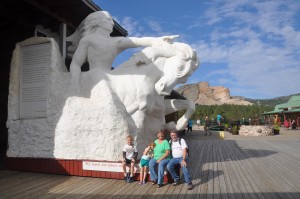 They love their time with their grandparents.
On the way home, we stopped at Wall Drug in Wall, SD. I was confused by a lot of what I saw. I guess this is South Dakota's version of Buc-ee's.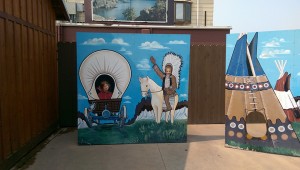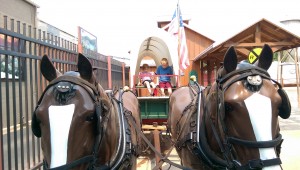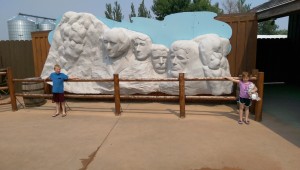 Our first trip to the Black Hills is in the books. I think this state is growing on us.