In addition to our trip to Texas and Doug's trip to Israel, we have had a very full summer.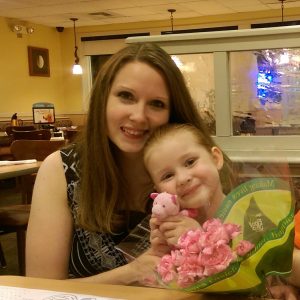 We started out the summer with a very special event: Lucy's very first dance recital. Somehow, Doug and I were sitting in the very front row middle and Lucy spotted us. She managed to blow us kisses on her way off the stage. We were very impressed with the entire show and of course, proud of our little girl.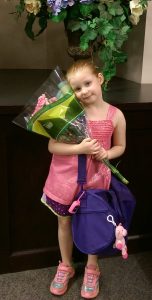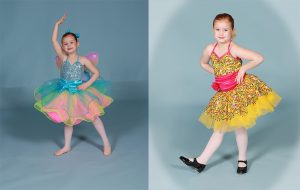 Ready for Ballet 2 and Jazz 1!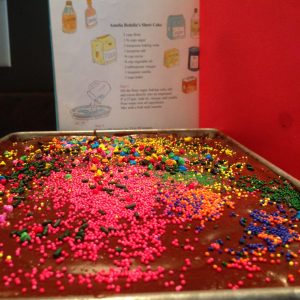 The very first day of our summer break was rainy. Lucy suggested we bake a cake after finding a recipe in the back of an Amelia Bedelia book. Why not?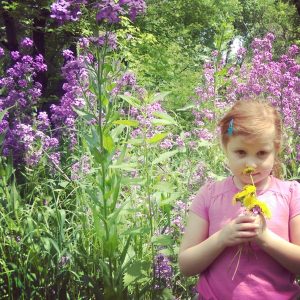 Some sweet neighbors offered us a state park pass and we have been eager to see more of the parks in our area. The weather is mostly gorgeous all summer.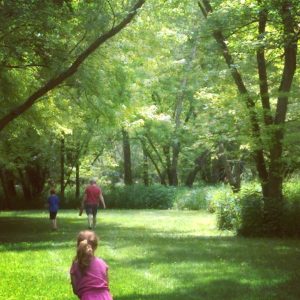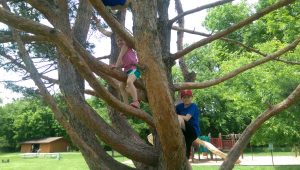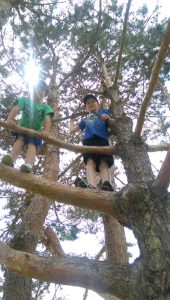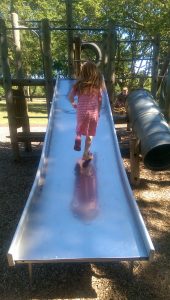 We were amazed our kids could play on metal slides in the dead of summer. You can't get away with that in Texas.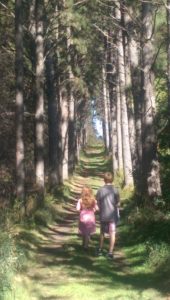 The neatest trail ever.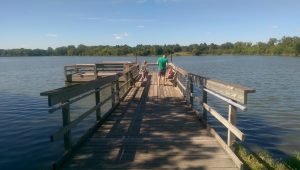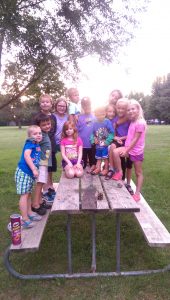 Parks are more fun with friends.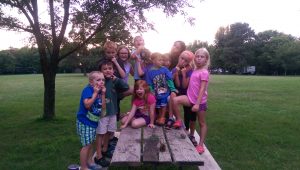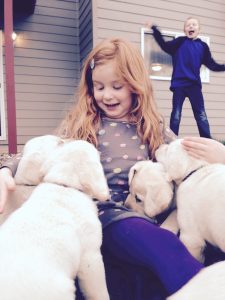 Our friend, Allison brought over puppies for us Lucy to play with.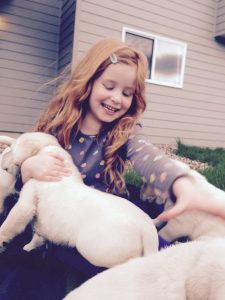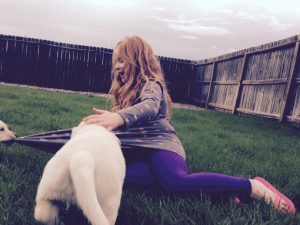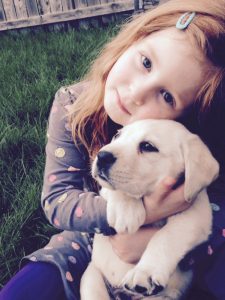 She was in heaven and made a really strong case to keep one. Daddy is stronger than I am and said no.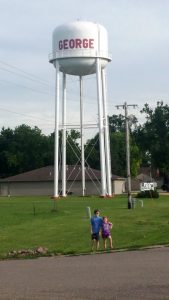 While Doug was in Israel, we spent the Fourth of July with friends in the bustling metropolis of George, Iowa.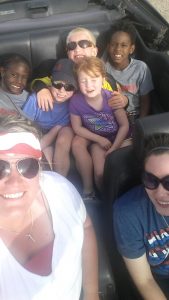 The day was filled with friends, food, swimming, laughter, puppies, convertible rides, snow cones, and fireworks. George, you did not disappoint!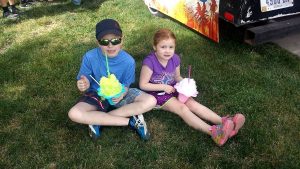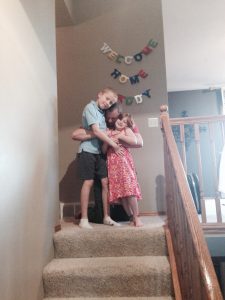 We were really happy when Daddy came home!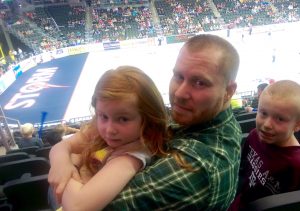 Another sweet neighbor gave us tickets to the Storm-Sioux Falls' professional indoor football team. We also found a family festival going on in town.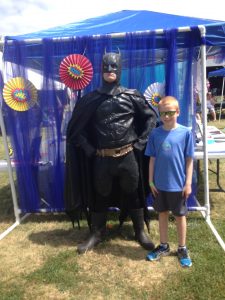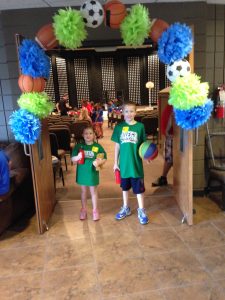 They attended Mega Sports Camp at a friend's church. Jack signed up for basketball and Lucy fell in love with cheerleading.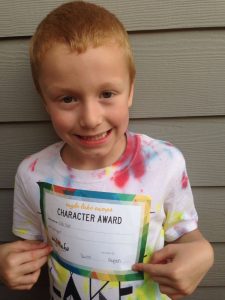 Jack also attended Eagle Lake Camp hosted at our church for his second year in a row. At the end of the week, he was awarded the Intelligence Award.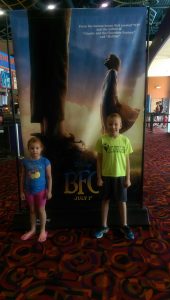 They were super excited about the BFG movie because we had read it this past school year together. Lucy has been speaking in a British accent ever since.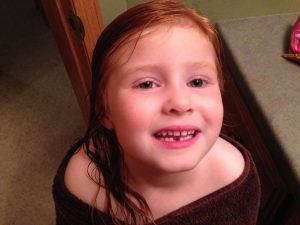 She lost her first tooth!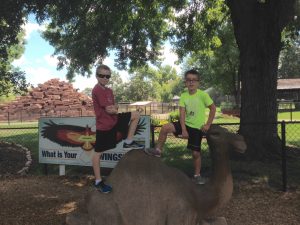 One last trip to the zoo before school started.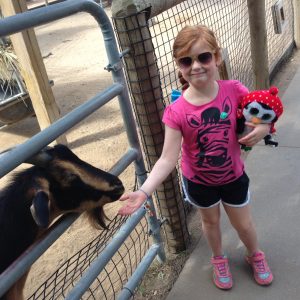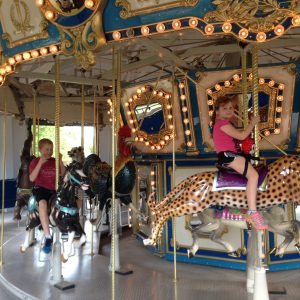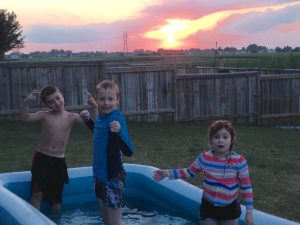 So long, summer!