Our homeschool group took a couple of field trips this past school year that I am late in posting about. I did post some pictures of the trip to the state capital building here. The first trip was back in the fall to P Bar Farms located in Hydro, OK about an hour west of Oklahoma City.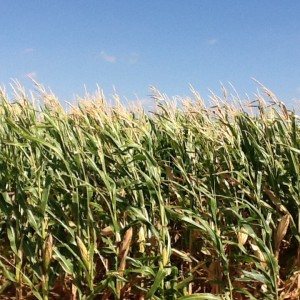 This family owned farm is picture perfect and there were many activities to keep the kids busy and entertained.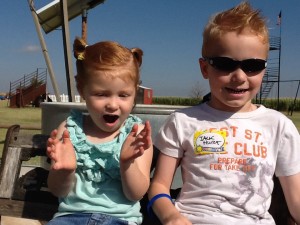 They were very happy to be on the farm after two hours in the car.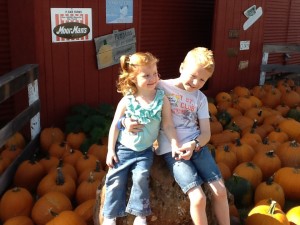 I love the look she is giving him.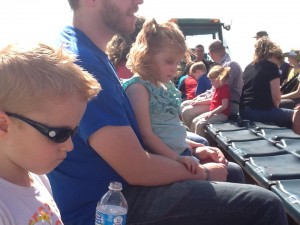 We took a ride on a tractor trailer to pick out pumpkins.
We were trying to get a nice picture, but the wind was against us.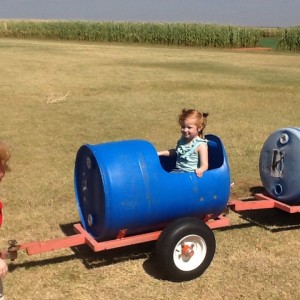 She insisted on riding by herself.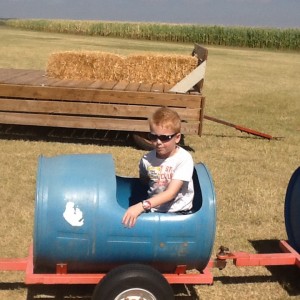 They both loved the "train."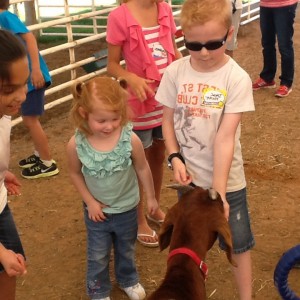 Feeding the animals was their favorite part of the day.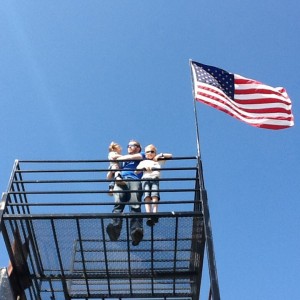 The kids had a blast playing on the playground. I didn't love how tall it was. However, at the top  was a nice view of the land.
We actually went through the corn maze with Lucy. I made sure she never left my sight.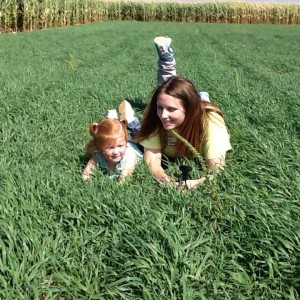 In Texas, we take bluebonnet pictures. In Oklahoma, we take grass pictures.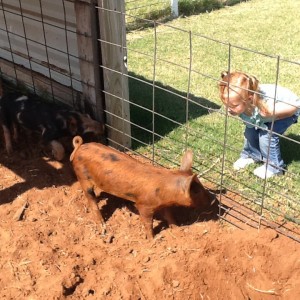 She was fascinated by the pigs. The farmer told us their names were Sausage and Bacon. I don't think he was joking.
Even Doug made a new friend.
In the spring, our group went to the pretzel factory to learn how pretzels are made.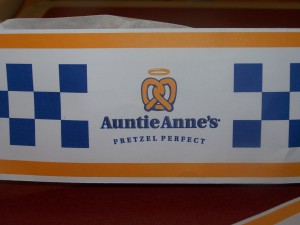 This is at the Auntie Anne's at The Outlet Shoppes at Oklahoma City.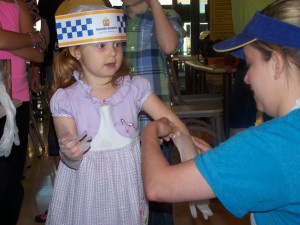 Lucy was instructing the worker on the proper way to put the gloves on. She knows everything.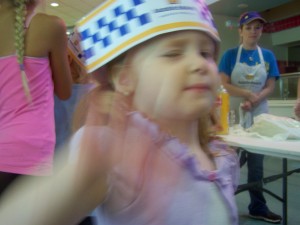 She's going to be a pro with the Paparazzi one day.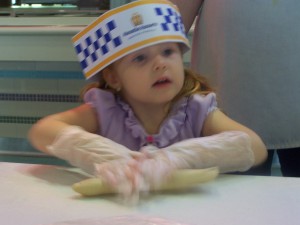 We were taught how to roll out and shape the pretzel dough.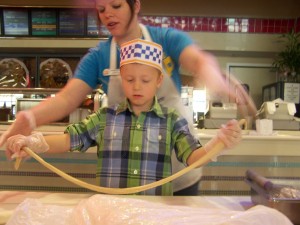 First you roll it out, stretch it out long…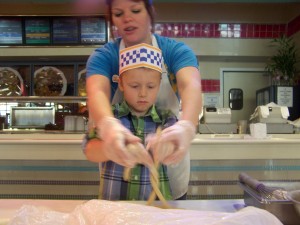 then cross your arms to twist the pretzel.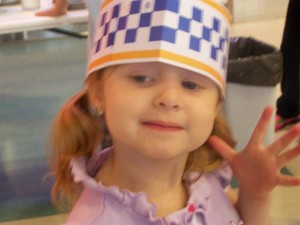 I might have been wearing a hat too. Unfortunately, none of those pictures turned out.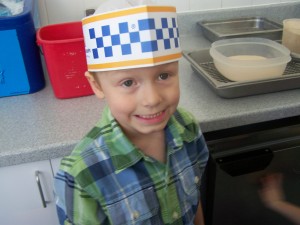 While the pretzels were baking, we got to go behind the scenes.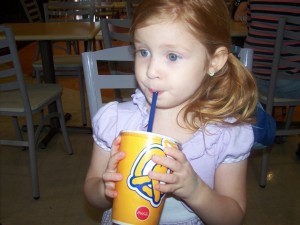 After the tour we all got drinks and had intelligent conversation while we waiting patiently and properly for the pretzels.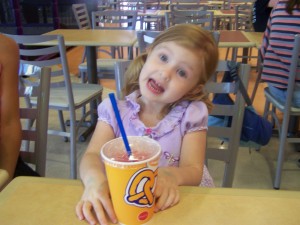 It looked like this.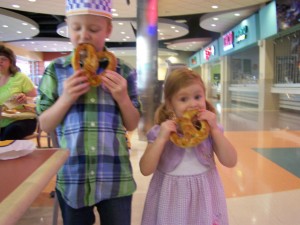 They were so good. Definitely worth the wait.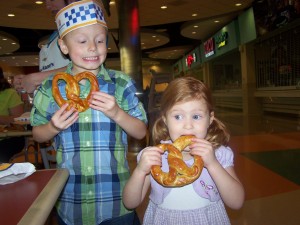 And because this was our first and only visit to this newer outlet mall (because the only way to get this family near an outlet mall is to plan a food based field trip) we did some exploring.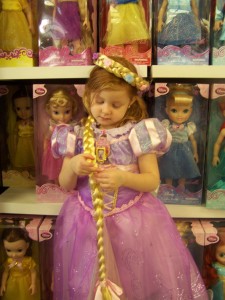 And we found a Disney Store.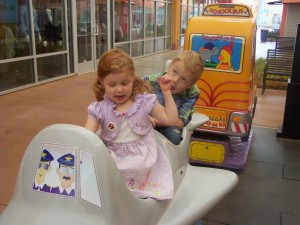 Imagine how much more fun they could have if I actually put money in the machines.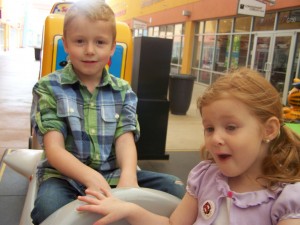 My favorite things about the mall: the pretzels, the cookies, the walking, and the company. Pretty much anything but shopping.