Our homeschool group returned to P Bar farms this year for another field trip.  The weather was gorgeous albeit a bit windy, but what else can you expect from Oklahoma?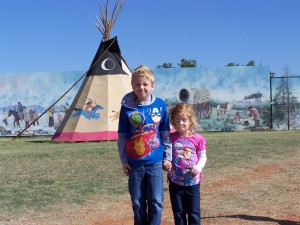 On the way, we took a pit stop at The Cherokee Trading Post.
Check out my hair. This is what happens when you have long hair in this state.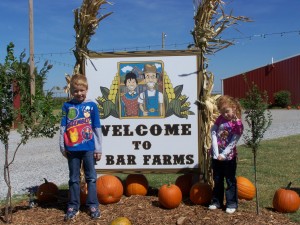 We were more than happy to visit again.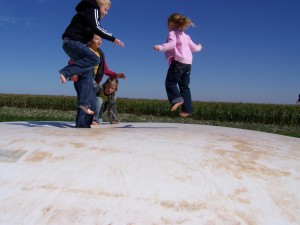 So this was essentially a vinyl tarp of some kind half buried in the ground and then blown up. It was like a huge bouncy house with no enclosures. The kids thought it was the coolest thing ever. And when you have a daredevil child (Lucy) she might jump off completely and you might have to sacrifice your body to cushion her fall.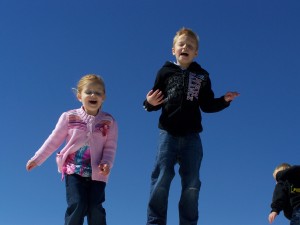 Seriously, you would've thought we were at Disney World.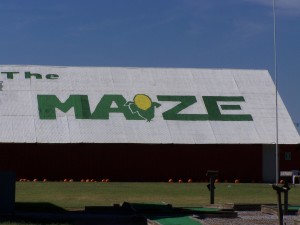 Nothing better than a corn maze in the fall.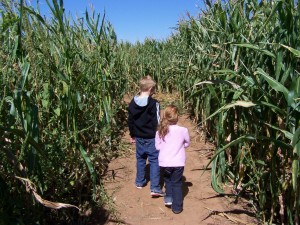 I told Jack he was in charge of making sure his little sister didn't get lost. He took the job very seriously.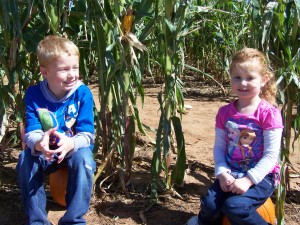 Resting on pumpkins after our walk.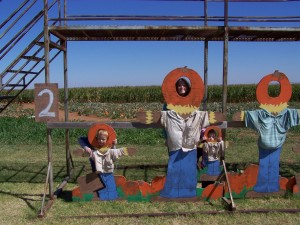 We need more practice on posing in cutouts.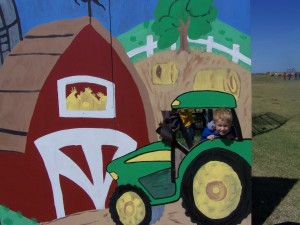 See?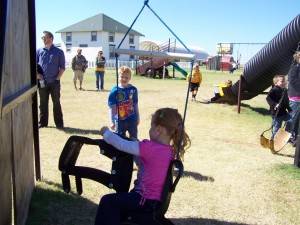 The farm has some pretty neat playground equipment. That slide hurts.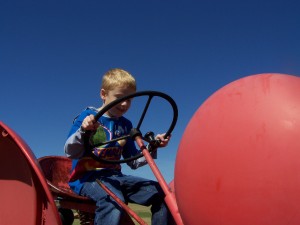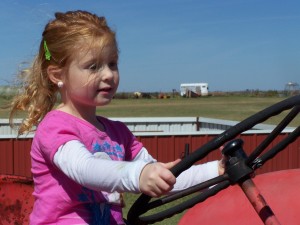 She really will be able to drive someday. This thought keeps me up at night.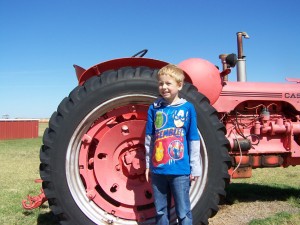 I told Jack to pose by the tractor.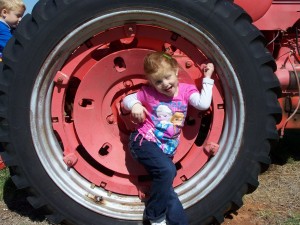 I told Lucy to pose by the tractor.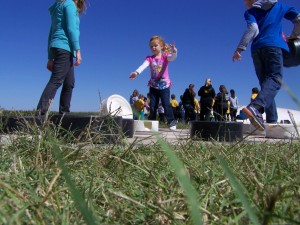 Outdoor checkers! So much fun!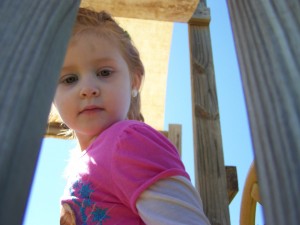 In this picture you can tell that Lucy put on teal eye shadow that morning. On only one eyelid.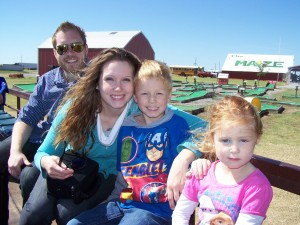 We loaded up on the trailer to ride to the pumpkin patch.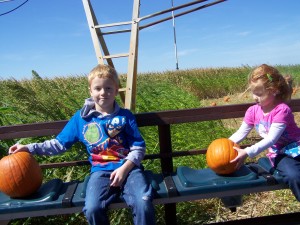 Lucy wanted Pumpkin to have his own seat.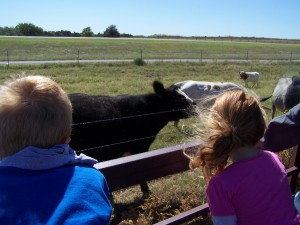 The farmer called to cows over for a closer look.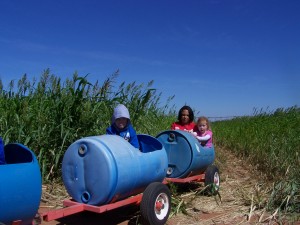 Riding the "train."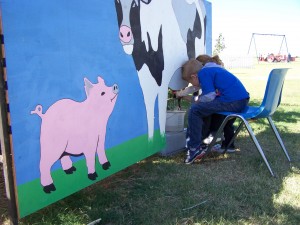 Milking the "cow."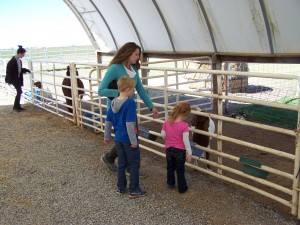 And before we left, we had to feed the animals.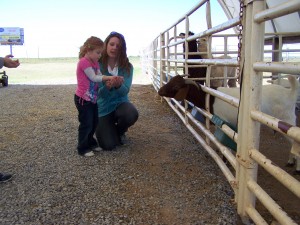 We couldn't get the feed into Lucy's hands fast enough. She wasn't hesitant at all.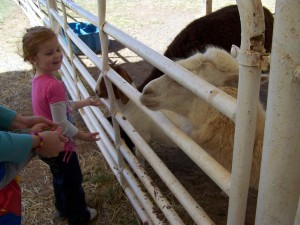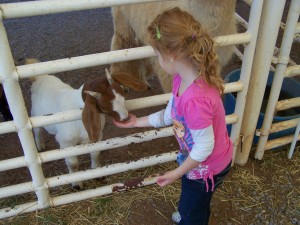 She loved the little goat.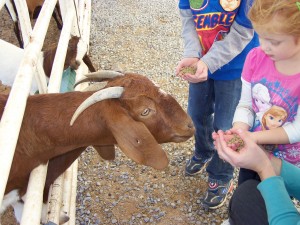 Am I the only one who thinks goats are kind of disturbing?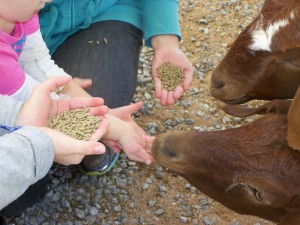 Fingers flat! Fingers flat!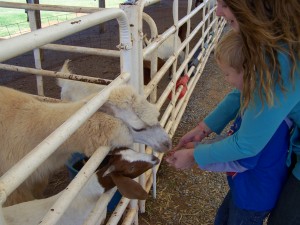 Jack needed a little more coaching and encouragement.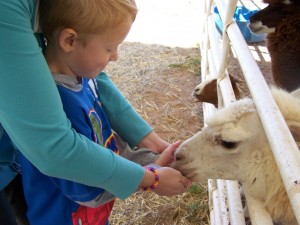 But he loved feeding them too.
Pretty sure we did everything there was to do. We even listened to Farmer Loren give a lecture on GMOs so the trip counted as educational.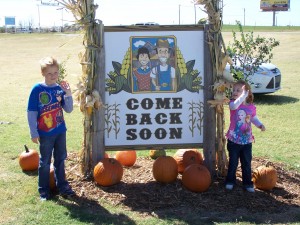 I'm sure we will be back.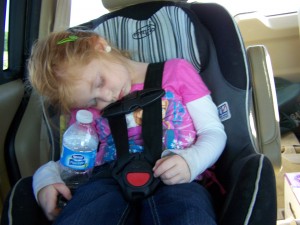 Proof that we had another great day at the farm.