Once upon a time, we were newlyweds and had no children and Doug was in a band. We spent many nights and weekends at various live music venues all over Oklahoma.  I love our life now raising our children and serving the local church, but I will always treasure those days that I played the role of the doting wife to my singer/songwriter husband.  Although I hope to always dote on him and I think he knows I am his number one fan.  And on rare occasion, Doug will get a gig at a coffee shop and we get to relive those days once again.
Doug was asked to play some live music at Coffee Commission in Edmond.  It was a great night and I know he appreciated the college students and friends who came out to hear him play.  The experience made me reflect on the many many gigs he has had over the years.
So, here is one of the earliest photos I have of a gig while Doug was still a student at OBU.
Sometimes, people showed up to gigs.
And sometimes they didn't.
Sometimes, the gig was for a very special event.
Or it was for the Sand Bass Festival.
And sometimes, Darth Vader showed up.
Which brings us to now. Doug played several covers with a few originals from his old album mixed in. I think it was a well received set.  A family of complete strangers sang along the whole time, so thats always a good sign.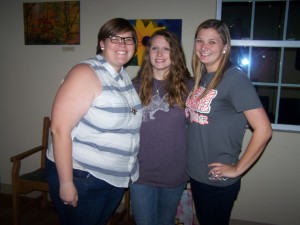 Our college students who aren't technically students anymore. Now they're just friends. Love these two.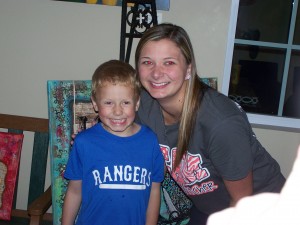 And so do my kids.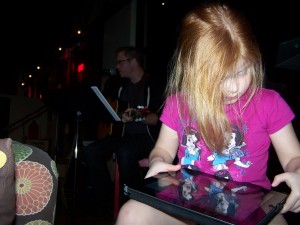 Now the kids join us at gigs. Here is Lucy listening intently to every word her father is singing. Or her back is to him while she watches Netflix.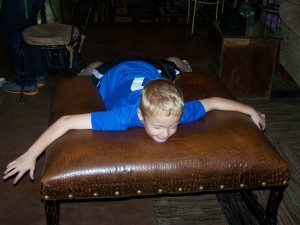 Jack was riveted as well. With playing on the furniture.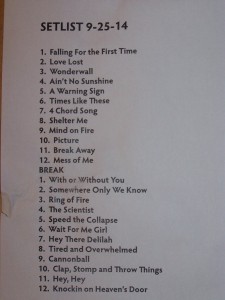 The set list.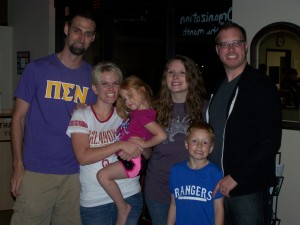 And one of our favorite couples surprised us with a spur of the moment visit. Love love Tim and Beth! Overall, it was great night filled with great music and great people. Thank you to those who came out and everyone who supports live music. I remain his #1 fan.
Doug's cover of Wonderwall.  I'm totally biased, but it's still really good.