We decided to stay in Oklahoma this year for Christmas. The Sunday before Christmas, we attended our church's candlelight service. It's one of my favorite services of the year.
This is quality time for us: doing nothing together. Christmas week was filled with movie marathons complete with hot chocolate and popcorn, games, baking, giggling, and baking some more. And singing loud for all to hear.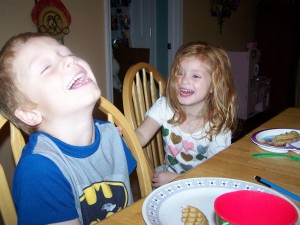 On the days leading up to Christmas, we would prompt the kids, "Tell me what Christmas is all about." This usually lead to Jack orating a six point sermon complete with scripture references and including every detail he could remember about the birth of Christ. When he would finish, Lucy would yell, "Presents!"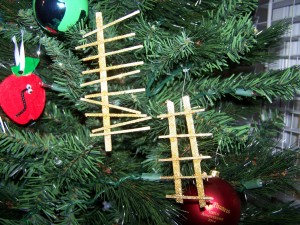 Last month, I participated in a homemade ornament exchange. I was in charge of the Jacob's ladder. Lucy sat next to me while I glued them together and made one of her own. I think hers turned out better than mine.
We had some house projects half done and decided not to get all the decoration boxes out and add to the chaos. We did set up the tree and a sweet friend made me a wreath for my birthday.
Good friends know you well enough not to invite you to a craft night. Best friends just make the craft for you.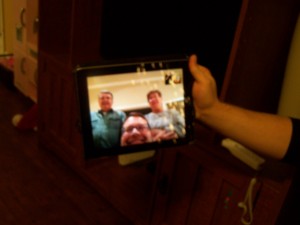 We still managed to see family on Christmas morning. Technology is wonderful when family lives far away.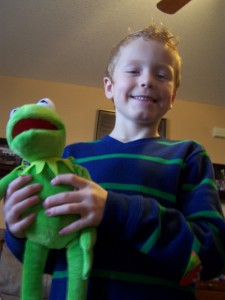 Every boy needs a Kermit.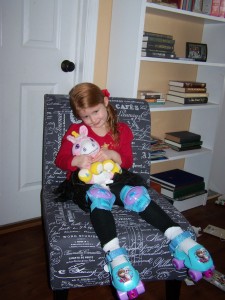 Lucy asked for a skateboard and roller skates this year. She picked up on them pretty fast. Plus they have Elsa on them. I am glad they came with pads.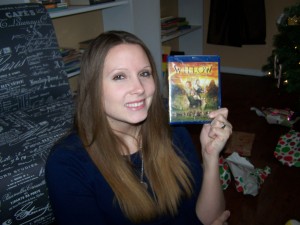 s
Doug got me Willow on Blu-ray. My sister got me Jim Gaffigan's latest book. My in-laws gave me an amazon card, and my parents gave me a tortilla press. My people know me. They know me well.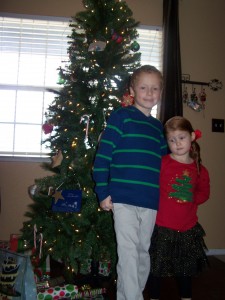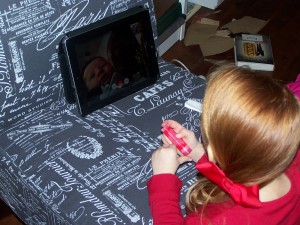 Lucy telling the baby cousin all about her Christmas.
We hope our friends and family had a Merry Christmas and a Happy New Year!