Our second field trip of the year was to the Jasmine Moran Children's Museum in Seminole. The kids love this place and we brought Miss Catie along because Doug was out of town and she needed a day off from teaching 2nd graders. Although I wouldn't call making sure my kids didn't get lost in a a sea of children a day off, but she's special like that.
Lucy LOVES Catie.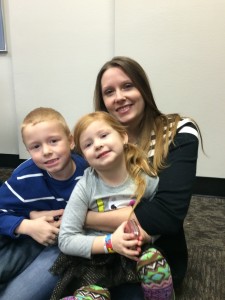 Holding them tight before the chaos ensued.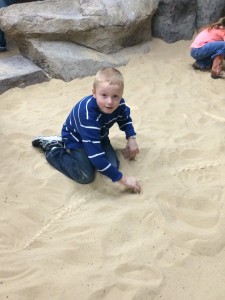 They really dug the excavation exhibit.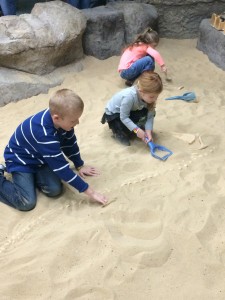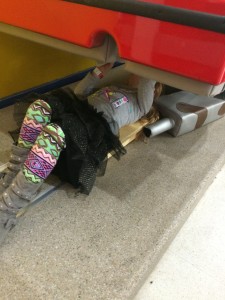 Lucy "Grease Monkey" Hurt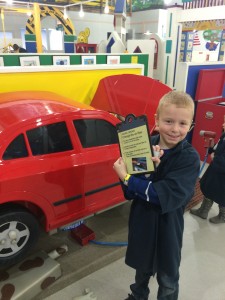 Technical Jack running through the clipboard checklist. This car was in good hands.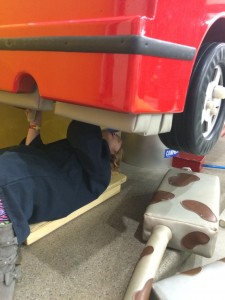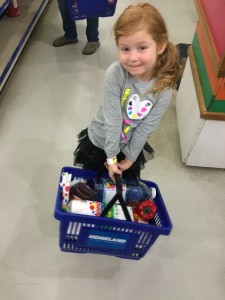 Kid-sized stores are a lot less stressful than our typical grocery trips.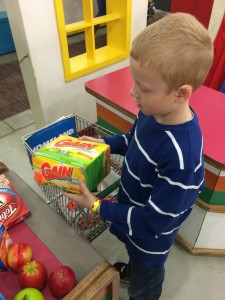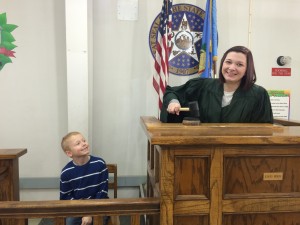 She's always judging us.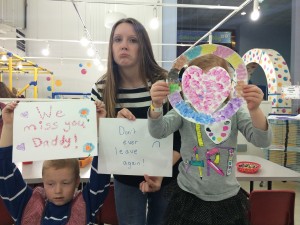 We made some art expressing our disdain of Doug's absence. Well, Lucy painted a heart. We heart this place and we heart our dear Catie.