2 weeks ago Doug and I and a group from church attended the National Worship Leader's Conference in Kansas City. Before the conference we visited our friends from the area who just added a beautiful baby girl to their family.
Sandy and Nathan were friends from Doug's college days and our newlywed days. We had never met their children so visiting them was extra special.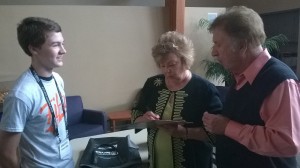 One of the highlights of the week was watching G get his vinyl signed by Bill and Gloria Gaither. This is what starstruck looks like.
BILL GAITHER!!!! Pretty sure this is when L and I became best friends. Bill brought us together.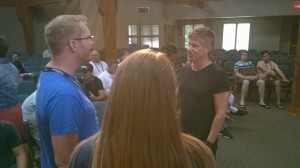 Here we are meeting Paul Baloche. If you aren't as familiar with his music as we are, let me enlighten you: several artists have covered his songs including Michael W. Smith, Casting Crowns, Rebecca St. James, and many others.  He has also co-written songs with Kari Jobe, Meredith Andrews, and Lincoln Brewster.  His more widely known songs include, "Open the Eyes of My Heart", "Hosanna", "Today Is The Day", "Your Name", and "Above All." So, when he talks about songwriting, people tend to listen.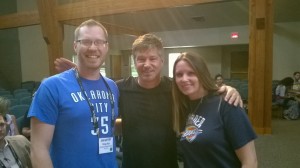 Our group enjoyed learning and laughing along with Paul during his songwriting session. He made Doug's day by singing an Aaron Gillespie song with him.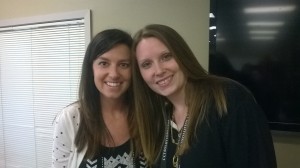 And speaking of Meredith Andrews…here she is! Meredith was our guest at our church's women's event last year. She and her husband Jacob lead a session on how to structure a worship set.  I love how they invest into other leaders and other churches.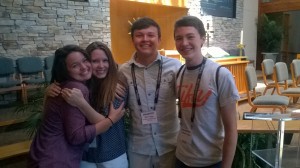 These are the Exceptional Young People who joined us this year for the conference. I refer to them as the EYPs.  I'm glad Doug and I were chaperoned this year.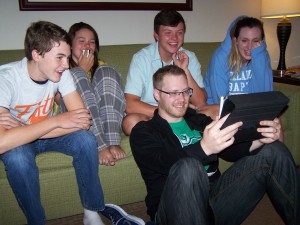 Doug enjoyed exposing the EYPs to dumb internet videos after the evening concerts. I am not the concert girl type, but my favorite artist from the week was Rend Collective.  The conference may not ever be restful, but it is always refreshing.  Already looking forward to next year!